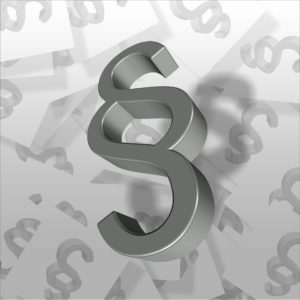 Introducing a Quick Guide to LSC Funding & Regulatory Advocacy
Despite restrictions on lobbying, advocates at Legal Services Corporation (LSC)-funded organizations can participate in regulatory advocacy. Whether responding to a request for comment or providing information to agencies about the impact of agency practices on client communities, LSC-funded advocates can and should work with federal and state agencies on behalf of the marginalized communities they serve.
Even using LSC-funds, advocates may inform government agencies about the challenges client communities face and the impact of the rules government agencies issue on client communities. LSC regulations permit advocacy with agencies, using LSC funds, regarding "agency practices" and the needs of client communities. LSC-funded organizations using non-LSC funds can respond to notices of proposed rulemakings and written requests for information, even making specific recommendations and stating support or opposition to the rule, if consistent with the request for comment. The hard do nots are limited and clear: do not solicit requests for testimony or analysis; do not solicit requests for participation in a negotiated rulemaking; do not attempt to influence a rulemaking or state what an agency should or should not do outside of the scope of a written request or request for comment.
CRREA Project Recommendations
Our general recommendations for LSC-funded entities largely mirror those we would give to any advocate:
Check what the comment asks for in deciding what you want to answer, and make clear how your information is responsive to the request. Even aside from LSC-restrictions, the agency only has to consider information that is responsive to its request.
Lead with facts, examples, and information rather than opinions or arguments. These are more likely to be persuasive, as well as more likely to be within the LSC regulations.
Tie your comments to the individual clients and specific client communities you work with. Their needs, their experiences, and their concerns should guide your comment. Be concrete. Who is affected and how? What is the scope of the impact? How many people are affected?
We'll be talking more about these questions and other regulatory advocacy strategies at the National Consumer Law Center's upcoming Consumer Rights Litigation Conference this November 9-20. Registration is open until November 5.
As always, LSC-funded programs and their executive directors will want to make decisions about whether and how to engage in regulatory advocacy on the basis of all the facts and circumstances. Christopher Buerger at National Legal Aid and Defenders was an invaluable partner in creating this resource and stands ready to consult further about the details of compliance with LSC regulations. Please reach out to him if you want help in deciding whether your particular course of regulatory advocacy is within the parameters of the LSC regulations or not.
We also thank Carla Sanchez-Adams, Lorray Brown, Salena Copeland, Jane Flanagan, and Rebecca Holland for their review and guidance.
Sarah and Diane