CRREA Project is led by Diane E. Thompson, an Open Society Foundations' Leadership in Government Fellow. Open Society-U.S. awards individual grants to former senior-level government officials and staff who have played a significant role in advancing social change.
Diane works closely with consumer advocates, policymakers, academics, and others to transfer knowledge about effective regulatory advocacy across these communities.
Diane E. Thompson is the former deputy assistant director of the Office of Regulations at the Consumer Financial Protection Bureau, where she led the development of and guidance on federal consumer regulations in the areas of mortgage, fair lending, debt collection, credit reporting, and student loan servicing. She also served as acting assistant director of the Bureau's Office of Regulations and managing counsel overseeing the development of the 2016 final mortgage servicing rules and the implementation of the disclosure rules for the Truth In Lending Act and the Real Estate Settlement Procedures Act.
Prior to joining the Bureau, Diane Thompson was of counsel with the National Consumer Law Center, where she was co-author of the NCLC's Truth in Lending and a contributing author to Mortgage Lending, among other publications. Thompson began her career as a legal services lawyer, representing low-income homeowners and community groups in and around East St. Louis, Illinois. This work included serving as corporate counsel to the largest private nonprofit affordable housing provider in the East St. Louis metropolitan area.
She earned her BA from Cornell University and her JD from New York University.
My goal is inclusive and informed public engagement in regulatory work, particularly from low-income communities and communities of color.
Kate Muñoz
Kate Muñoz is an organizational development consultant and leadership coach at Kate Muñoz Consulting. She helps good government leaders build effective teams that lean into the future of public service.
Kate is the former chief of staff of the Office of Regulations at the Consumer Financial Protection Bureau. In several different roles over seven years at the agency, she developed expertise in the Bureau's authorities and operations.
michael ofori
Spring 2021
Michael is a law student at St. John's University School of Law and a graduate from Cornell University with a degree in Information Science, Systems, and technology. His legal interests include consumer protection, antitrust, and intellectual property law.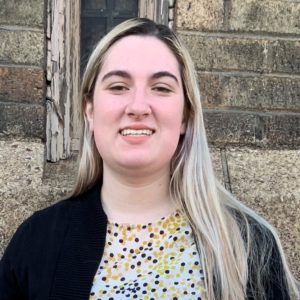 Moira stuart
Spring 2021
Moira Stuart is a second year law student at The George Washington University Law School. Moira graduated from Carlow University with degrees in Political Science and History. Her legal interests include consumer protection, administrative law, and health law. Moira is honored to work for CRREA Project this semester and to further the interests of regulatory advocates.
Travis Doyle
Summer 2020
Travis Doyle is a law student at New York University and a graduate of the University of Wisconsin – Madison. At NYU, he works with HIV Law Society to help Housing Works clients seek legal assistance. He worked at Ameriprise Financial, Inc. before law school and pivoted to pursue his interests in regulation, competition, and consumer welfare.
Nikka pascador
Summer 2020
Nikka is a JD student at New York University School of Law and graduated from the University of Edinburgh with a degree in Philosophy and English Literature. Her legal interests include antitrust, class actions, and consumer protection. She looks forward to writing about these topics for the general public.