CRREA Project Reports on CFPB
CRREA Project reports on developments at the Consumer Financial Protection Bureau (CFPB), in order to provide thoughtful analysis to consumer rights advocates on the CFPB's regulatory achievements, measured against statutory objectives, and recommendations for internal institutional structures and processes to promote accountability, effectiveness, and adherence to the rule of law. CRREA Project is working with advocates, policymakers, and social movements in holding the CFPB accountable and charting a future path for economic justice.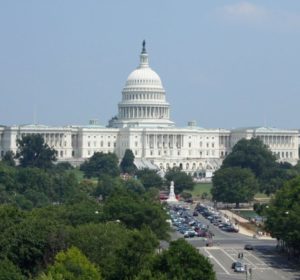 CFPB Regulatory Action Post-COVID
We at CRREA Project have prepared a chart listing every regulatory action the CFPB has taken since the beginning of March.
What we find will come as no surprise to anyone who has been following the CFPB: there were more actions reducing consumer protections than promoting consumer protections, and there were zero regulatory actions in support of fair lending, although there were some, such as the request for information on credit discrimination issued on July 28 that were at least neutral or mixed with regard to fair lending. In line with its stated regulatory philosophy, the CFPB throughout this period prioritized protection of "the financial sector" and reducing regulatory burden, not consumer protection.
This was a missed opportunity. Consumers, and the public at large, could have benefited from a CFPB willing to engage with its mission. The CFPB could have stopped the garnishment of stimulus payments, or required mortgage servicers to provide homeowners clear notices about their repayment options after a forbearance, or defined parameters for debt collection that protected the public health, to take only a few obvious examples. Mounting evidence suggests that communities of color, particularly Black, Latino, Native American, and immigrant communities bear the brunt of the health, mortality, and economic impacts of COVID. Work could and should have been done by the CFPB to protect those communities and live up to its mission.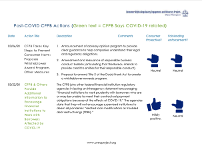 Immediate Actions the CFPB Can Take to Address the COVID-19 Crisis
Co-authored with Richard Cordray & Christopher Peterson
The coronavirus pandemic is creating overwhelming needs, in three waves. First is the health crisis; second is the macroeconomic crisis created by the abrupt halt in much business activity; and now third is a consumer crisis, as households are faced with total or partial job loss, sharp income decline, and potential loss of health care. Millions of Americans are falling behind on their bills, including major obligations like mortgages, rent, car payments, and other forms of household debt. At the same time, they face a financial industry itself struggling to respond to the compounding crises and widespread confusion as to what the new rules of the road are as financial institutions, states, localities, and the federal government scramble to respond. The result is fertile ground for consumer scams. The authors call upon the Consumer Financial Protection Bureau to recognize and respond to this new consumer crisis, providing an action plan of more than a dozen practical steps that the CFPB can and must take immediately to prevent widespread consumer harm. The action plan starts with the most basic and essential step of collecting and disseminating timely and accurate information for both consumers and policymakers. The CFPB must address pressing consumer risks in four primary areas: foreclosure prevention, non-mortgage debt forbearance, oversight of debt collectors, and supervision of credit reporting companies. In each of these primary areas, and on all the issues discussed in this paper, the CFPB must use all of its authorities to ensure that crucial relief is delivered to distressed consumers.
Read the full whitepaper here.